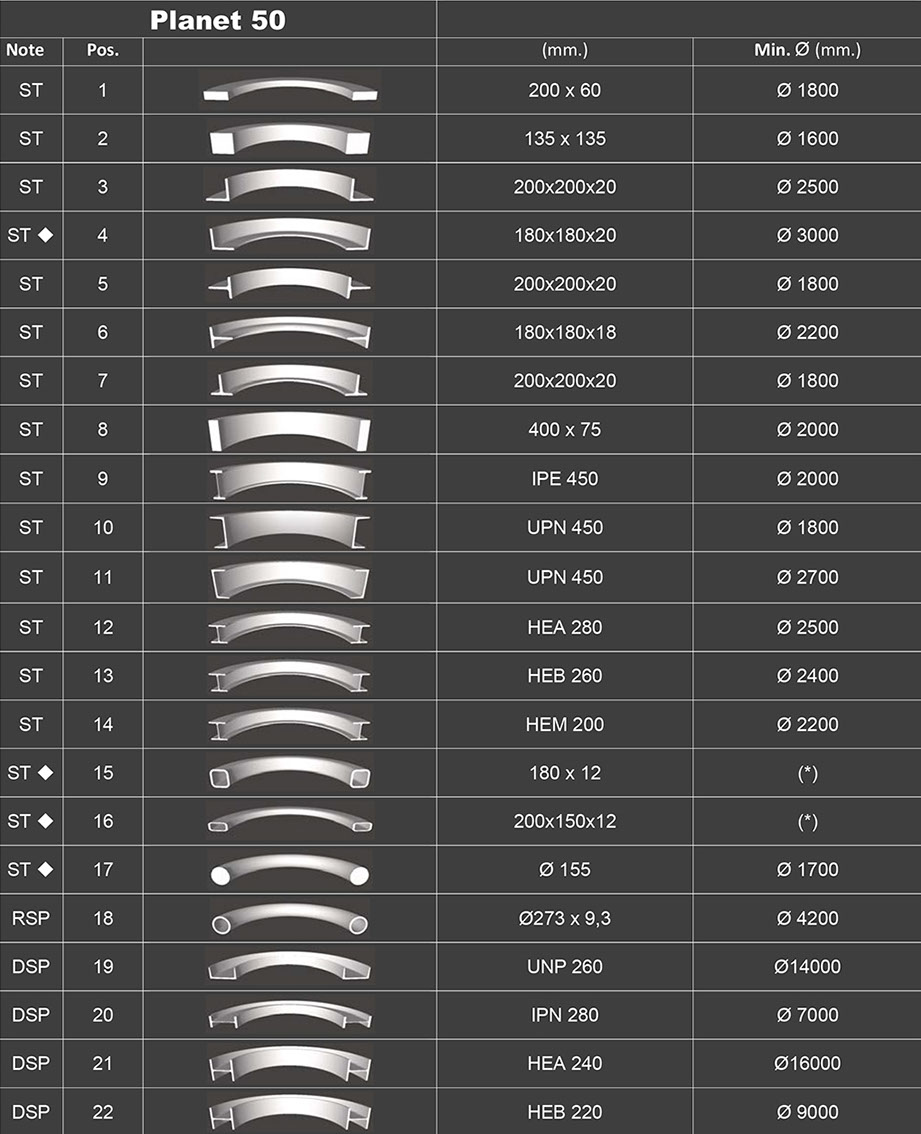 All data are valid for mild steel with yield point 270 N/mm². Smaller sections can be bent to smaller diameters.
Minimum bending diameters depends on the acceptable level of deformation.
The indicated internal bending diameters are obtainable in multiple passes.
(*) A smaller bending diameter depends on the accepted deformation degree.
ST Pos. from 1 to 14 with standard rolls.
Pos. 4–15–16–17 for occasional production with standard rolls, for standard production with special rolls. (extra on request).
RSP Pos. 18 with special shaped rolls (extra on request).
DSP Pos. 19 - 20 – 21 – 22 with special device and special rolls for bending beams and channels on the x-x axis (extra on request).
All data can be changed or updated without any previous notice. All technical data are indicative and not binding.