PLANET Series Universal Section Bending Machines
More power, more technology.
The PLANET machines perfectly marry power and technology to give you superior performance.
The PLANET section bending machine design combine a solid frame with the most advanced technological innovations which make it simply unrivaled as far as power, ease of operation, efficiency, maintenance-free and long life are concerned.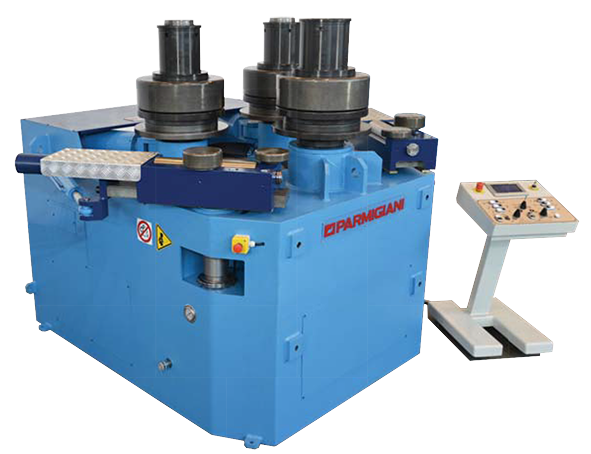 More precise - More productive
Ergonomic panel - Touch controls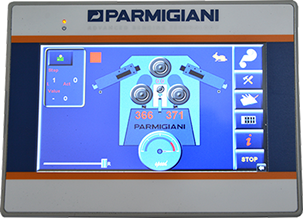 Bigger, brighter and easier to learn and operate.
The Generation DiGIMATIC features fast adjustment of machine functions and controls and is integrated into the centralized panel to create a seamless control center. The DiGIMATIC control features a 7-inch touchscreen display and is standard equipment on almost all models of Planet angle rolls.
Increasing productivity and bending precision
are key elements to become more profitable
HTT System High transmitted torque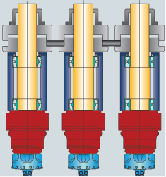 The three hydraulic motors that drive the rolls, are specially interconnected (by our HTT exclusive system) in order to obtain the best speed compensation (related at profile size and bending radius) and distribution of the couple on each roll during the bending operation.
The rolls driving is realized by independent hydraulic motors via planetary gear transmission directly coupled to each driven roll.
The independent rolls hydraulic drive assures an optimal distribution of the torque on each roll during the working phase.
The HTT system allow the best plate feeding and the highest driving torque of any competitive machine. A winning combination for those looking for performance of the highest level.
Best speed compensation
Infinitely variable rolling speeds
Protection of the profile and of the rolls surface
More flexible - More versatile
Combined design
VERTICAL + HORIZONTAL
standard up to model Planet 45
The powerful and reliable choice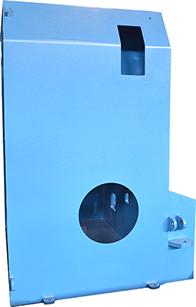 Full frame extended design
The most heavily sized frame you can find in the market.
Unlikely slim frames covered with thin thickness plates that you can find on all machines in the market our frame design looks definitively oversized.
The exclusive full frame design withstands all bending forces and guarantees stiffness and performances through the years.
This unique machine frames, with extended design for added rigidity and strength, are welded fabrication.
After welding all frames are stress relieved and then machined on cnc milling machines.
Copyright © 2016 PARMIGIANI MACCHINE. All Rights Reserved.
World
Headquarters
PARMIGIANI MACCHINE
Via Sesto, 44
26100 Cremona
Italy
Tel +39 0372 216.39
Fax +39 0372 457.814
E-mail:
info(at)parmigiani.net

One name. One Family. One Company. Since 1927.