ACTIVE EXTENDED DIAGNOSTIC
Everything is under control
Are you loosing with your actual equipment production hours and days checking around the machine which connection wire, Plc card, push-button or fuse is faulty?
Forget this kind of problems with PARMIGIANI i-Diagnostic system for immediate fault detection.
The i-Diagnostic is a revolutionary diagnostic system that supervises all the main functions of the machine, with an easy to use and intuitive control panel interface.
From the screen you control almost all electrical connections around the machine; all PLC modules; all micro-switches (You can check also if they are engaged /energized or not) and more....
i-Diagnostic:
a revolution in customer support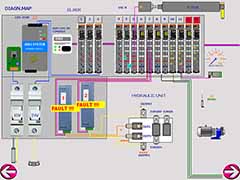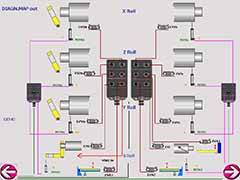 Instantaneous fault detection instead of troubleshooting
Detailed information on type and location of the fault

PARMIGIANI PARALLELISM SYSTEM
When you want to move to precision rolling,
look to Parmigiani
The PPS is the most advanced parallelism system today available on the market.
The rolls parallelism in a plate bending machine is the key factor for the production accuracy.
The capability to maintain the precision across the years is also another critical point.
For this reason we employ the best of the today available technology: digital control system and hydraulic flow control via proportional valves.
We have designed a system totally insensible at the wear that will give you years and years of trouble free operation, keeping the machine positioning precision like the first day!
The top and bottoms rolls parallelism is fully controlled by a digital "high speed" FIELD BUS system.
The package includes also a set of hydraulic proportional valves with high performance digital control cards, matching the high speed of the FIELD BUS system.
This digital technology (the loop control is 20 times faster than PLC-based electronic controls) joined with the hydraulic proportional valves, provides a parallelism precision of about 0,1 mm.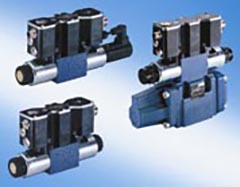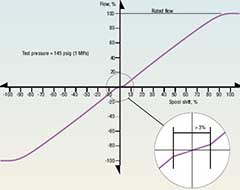 Digital control technology with hydraulic proportional valves
Parallelism precision 0,1 mm

FACILE®: Plug and play wiring system
Do It by yourself
"Assemble and plug in – that's all!"
Quick and simple plug connections replace elaborate wiring.
• Avoids wiring errors
• Shortens start-up time
• Quick swapping of cables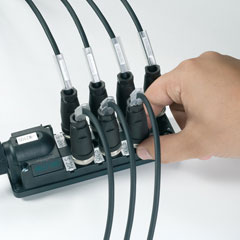 The wiring of the machine is achieved by Plug and Play connectors and digital distributors.
The cabling system with connectors is more reliable over time, totally insensitive to environmental contamination and vibration and allows for quick and easy maintenance with unqualified personnel
With our FACILE® Plug and Play system you can change a wiring connection (to the hydraulic valves or the encoders or potentiometers, to a micro-switch etc…) with pin plug connector, without unscrewing any electrical wire.
Same procedure for all PLC modules! Without the need of a skilled electrician!
With the purpose of increasing your independence from third parties all software are loaded in static memory cards, (like the ones used in digital video camera) and not in volatile Eprom! This means practically that you will never lose the software, even in case you will need to change the Plc unit.
Our plug-play system is a military approved technology!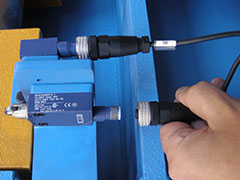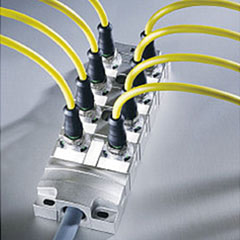 Maximum reliability.
Quick and easy maintenance without specific skill.
ADVANCED HYDRAULIC SYSTEM
Infinitely variable adjusting speeds
The hydraulic system is the operative core of your TBH: it runs everything from the bending rolls drive to the bending rolls movement, tilting and all other machine attachments.
This is why we invested a lot in research and development, for give you a smooth, precise and highly responsive system.
Through the digital control system we control, by dedicated hydraulic proportional valves, the flow in order to allow you to select the most convenient speed during each production step (vs. other brands machines that give you only one or two selectable speeds)
With the infinitely variable speed adjustment the operator will have full control of the process in any bending situation.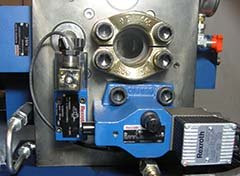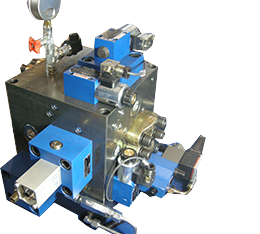 Copyright © 2016 PARMIGIANI MACCHINE. All Rights Reserved.
World
Headquarters
PARMIGIANI MACCHINE
Via Sesto, 44
26100 Cremona
Italy
Tel +39 0372 216.39
Fax +39 0372 457.814
E-mail:
info(at)parmigiani.net

One name. One Family. One Company. Since 1927.