FIRST CLASS SERVICES
FOR
FIRST CLASS MACHINES
"Whether you need recommendation, suggestion, support or spares for maintaining and operate at the highest efficiency level your Parmigiani machines our dedicated customer care team will provide you a real first class service."

PARMIGIANI has an efficient team of expert instructors, specialised in the training for the maintenance of PARMIGIANI's machines at its customers' disposal. There are various types of training courses available upon request to the PARMIGIANI user:
• assistance on "start-up" of PARMIGIANI machines
• preventive maintenance
• trouble shooting
• advanced maintenance and repair
• NC & CNC programming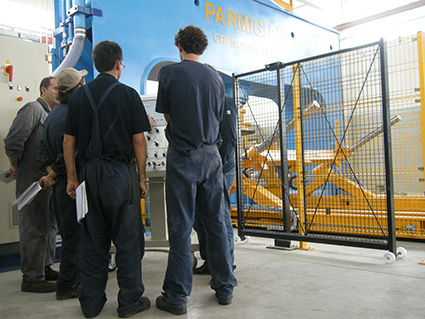 The experience gained in integrating new technology in hundreds of systems, together with an acute sensitivity towards customer's requirements, has lead PARMIGIANI to put a team of specialists in the following areas :
• study and customization of machine lay-out design
• analysis and optimization of the production process
• preventive bending analysis and feasibility study
• optimisation of bending technologies
• system integration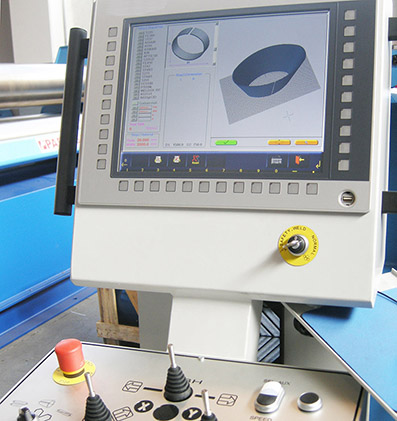 Copyright © 2016 PARMIGIANI MACCHINE. All Rights Reserved.
World
Headquarters
PARMIGIANI MACCHINE
Via Sesto, 44
26100 Cremona
Italy
Tel +39 0372 216.39
Fax +39 0372 457.814
E-mail:
info(at)parmigiani.net

One name. One Family. One Company. Since 1927.