The quality of each Parmigiani machine is guaranteed by the combination of advanced production techniques and high-precision machinery.
This enables us to produce high quality equipment on time and in a flexible way.
The overall aim Parmigiani quality production system is increased competitiveness through controlled coordination and standardization of operational efforts throughout the manufacturing network.
At Parmigiani quality standard are developed and deployed in order to help the company – and its partners - to excel in all the key operational performance objectives: Safety, Quality, Cost, Delivery, Flexibility, Environment and Peoples.
Parmigiani is certified by the quality management norm ISO 9001:2008. This ensures that a Parmigiani bending machine is always manufactured to the very highest standards of manufacturing precision.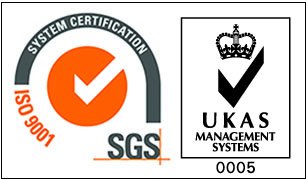 Copyright © 2016 PARMIGIANI MACCHINE. All Rights Reserved.
World
Headquarters
PARMIGIANI MACCHINE
Via Sesto, 44
26100 Cremona
Italy
Tel +39 0372 216.39
Fax +39 0372 457.814
E-mail:
info(at)parmigiani.net

One name. One Family. One Company. Since 1927.