Tank Head Manufacturing Machines
Dishing and Flanging machines
Parmigiani is a world leader manufacturer in the production of tank heads forming machines.
Thanks to the feedback of our customers and our dedication to quality we are introducing the most advanced and powerful machines we've ever built.
Parmigiani manufacture complete lines to produce dished ends for tanks and pressure vessels consisting of Hydraulic dishing presses equipped with manipulators for automatic indexing of round blanks and Flanging machines for ends with or without center-hole.
Thanks to the continuous technological improvement our Dishing and Flanging machines are preferred by the world leading professional dished heads manufacturers.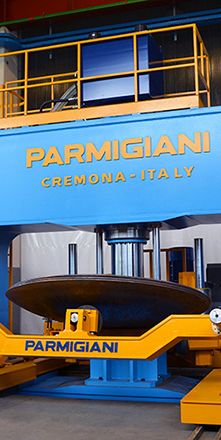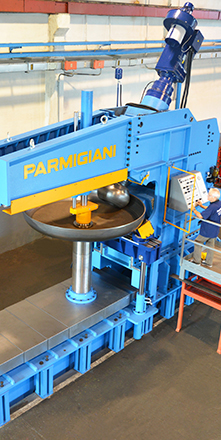 Copyright © 2016 PARMIGIANI MACCHINE. All Rights Reserved.
World
Headquarters
PARMIGIANI MACCHINE
Via Sesto, 44
26100 Cremona
Italy
Tel +39 0372 216.39
Fax +39 0372 457.814
E-mail:
info(at)parmigiani.net

One name. One Family. One Company. Since 1927.