VBH Series 4-roll plate bending rolls
Great Options and Accessories
Even though your Parmigiani VBH in standard configuration is delivered with a package of features that usually are not available - even as options- in the other machines (like FACILE, i-diagnostic, Calibration working mode, Servodinamic Active Control with infinitely variable positioning speeds of the bending rolls and active pressure control of the lower roll...) our R & D department has designed a wide range of accessories for special bending applications, like the Hydraulic cambering device for central lower roll with variable intensity for working with thin and long plates, gantry loaders, unloading devices etc. in order to increase productivity and quality of the finished for special materials.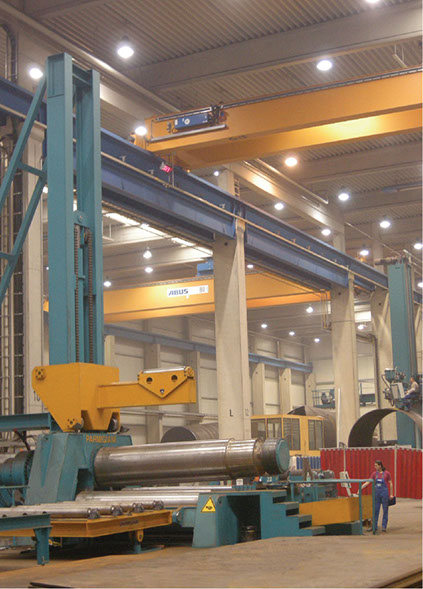 Servodinamic Active Controls
Pressure and speed control
of the and top and lateral support devices

The upper and the side plate supports device are supplied linked with our SERVODYNAMIC ACTIVE CONTROL SYSTEM. SERVODYNAMIC because they have variable positioning speed, with high speed for fast positioning and low speed for creep adjustment and soft contact with the plates. ACTIVE, because you can control on a digital read-out placed on the control panel their working pressures.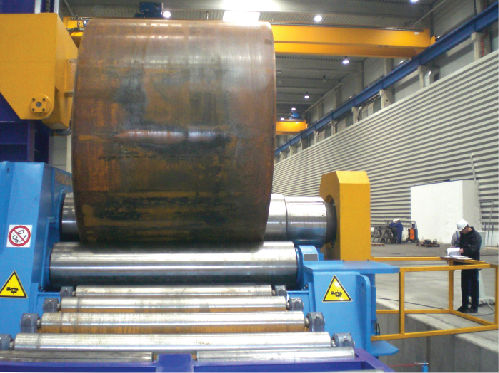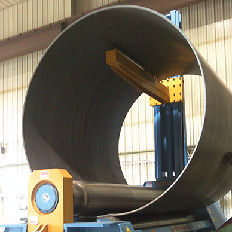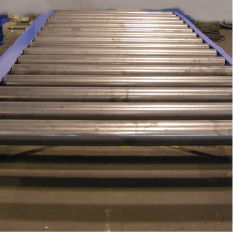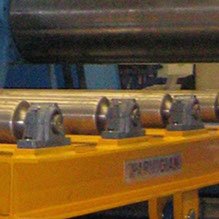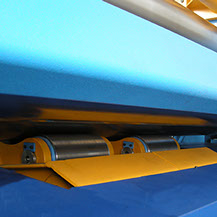 Copyright © 2016 PARMIGIANI MACCHINE. All Rights Reserved.
World
Headquarters
PARMIGIANI MACCHINE
Via Sesto, 44
26100 Cremona
Italy
Tel +39 0372 216.39
Fax +39 0372 457.814
E-mail:
info(at)parmigiani.net

One name. One Family. One Company. Since 1927.